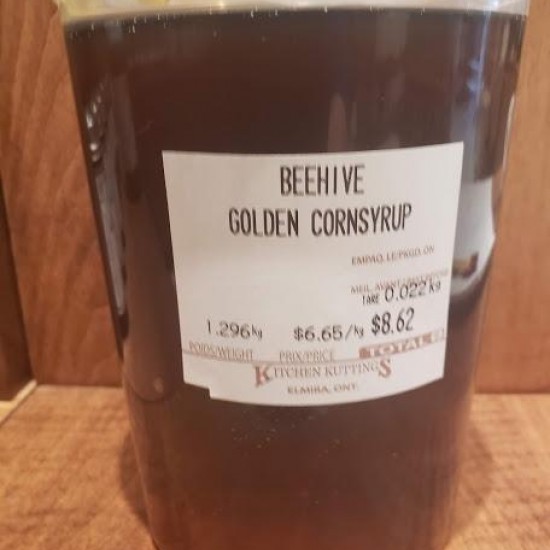 Beehive Golden Corn Syrup
Approx. 3 lb. box . Price per pound. Price is subject to change. Beehive corn syrup can be used in a lot of recipes. However, corn syrup is very popular used in homemade butter tarts. Have fun baking homemade butter tarts...but remember, we sell them too! 
2 eggs, 1 Cup Corn Syrup, 1/2 Cup Sugar, 1/4 Cup Butter (melted) ,1 teasp. Haitian Vanilla, 1 Cup raisins.24--3" tart shells in a bowl beat eggs lightly.Add: corn suryp, sugar, melted butter and vanillastir until mixedSpoon: raisins into shells pour syrup mixture over the raisins two thirds fullBake: at 350F for 20-25 Minutes.
Stock:

In Stock

Model:

Beehive Golden Corn Syrup

Kitchen Kuttings Cafe Inc.